Guilin & Yangshuo's Highlight Bike & Boat & Walk Tour
Tour Overview
The best ways fully exploring Guilin area is not visiting by van. Moving across the poetic countryside surrounded by the Karst mountains and enjoy the cycling, taking a boat cruise from Guilin to Yangshuo along the Li River and hiking into the wild natural help us having an impressive and unforgettable trip in southern part of China.
Duration: 4 Days
Tour Code: CYT-TT-001
Inquire Now
Tour Itinerary
Day 1

Arrival at Guilin

We will meet you at Guilin airport / train station and take you to your city center hotel. The tour leader will dinner with the group tonight for a brief about this tour and the details for tomorrow's cycling. The restaurants in Guilin offers you the most delicious food during the whole bike program, enjoy your dinner!

Overnight in Guilin, our hotel will be arranged in downtown of Guilin, it is easy to walk along the beautiful lakes, pedestrian street, or the ancient city wall, snacks and shops are everywhere.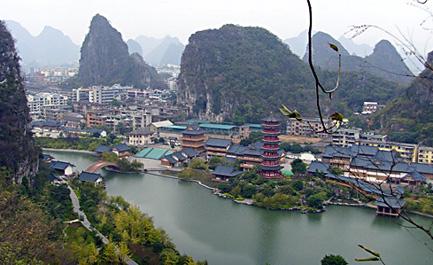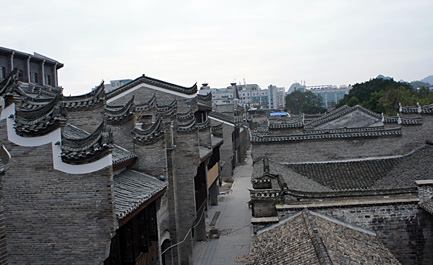 Day 2

Guilin City & Countryside Cycling Tour (B, L )

We will provide numbers of route to choose for you and all of them are specially designed. The guide will meet you in your hotel lobby at 8:30 in the morning.

Our tour today will get start after your checking bike. Most of the route was designed to avoid the main traffic road and closer to the real off-the-beaten country side areas, combining hills, river, bridges, villages!!! Choose the one-day or half-day cycling for today based on weather, and your cycling background.


Overnight in Guilin.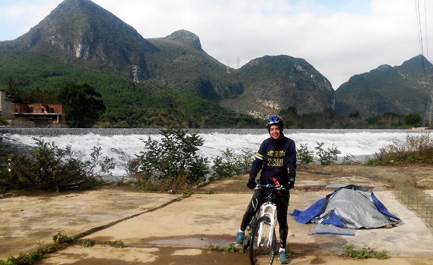 Day 3

Guilin-Yangshuo Boat Ride Along The Li River (B, L )

Our trip for today has to be started early for our one-day boat ride to Yangshuo. The car picks us at around 7:30 in the morning and then for about one hour bus ride to the Bamboo River Pier (Zhujiang Pier)

Li River connecting with Guilin and Yangshuo, has the best authentic natural view of water and mountains along the way. So making a cruise tour along Li River from Guilin Zhujiang Pier to Yangshuo about 4-5 hours is totally worth. You will have a Chinese style self-help lunch on the boat. We will arrival at Yangshuo around 1:30pm.


If the weather allowed, the guide will lead you to climb up to the top of one mountain to view the stunning sunset view and have a bird's-eye view of the Yangshuo County. And watching the Light Show at 19:30.( ticket cab be paid by cash ).


Overnight in Yangshuo.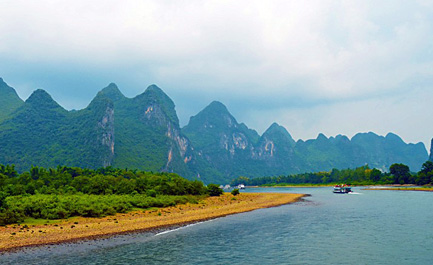 Day 4

Yangshuo Countryside Cycling Tour (B, L )

This is the classic Yangshuo bike ride, combining hills, river, bridges, villages and scenic spots in a one-day loop. The guide meet you at your hotel lobby at 8 am and then walk to the West Street, where is the best place to hire a bicycle. The cycling tour will be started after checking your bike.

This route takes you out of Yangshuo to Yulong River firstly; there are options for bamboo rafting- one to two hours- at Yulong River Scenic Area, nestling among karst hills and rice paddies. The Café or west food can be easily bought along the Yulong River.

After a happy time around the Yulong River we will head to the so called painted corridor bypass, past a list of tourist attractions to Moon Hill! We can decide whether we could cycle further to Liugong Village or not. Choose this detour to see more of the scenery out of Yangshuo. It depends on your pace.


The total distance of this cycling tour is variable from 45KM-75KM and we can also choose the shortcut one depend on your status. Half-a-day or one-day needed!

Overnight in Yangshuo.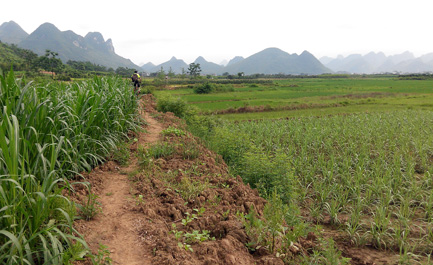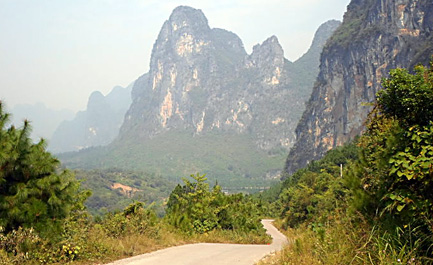 Day 5

Xingping Hiking Tour (B, L )

There are lots of great hiking routes in Yangshuo Area but we think the real essence of Yangshuo hiking actually in the north of Yangshuo- Xingping to Xianggong Mountain or Damian Mountain. In the vicinity of the vast mountain, quiet and beautiful, non-touristy and every time when you climb on the way and look down you can view stunning views from the high stage. We climb up to the Xianggong Mountain or the Damian Mountain (highest mountain in Xingping area) and then look down, amazing Li River winding through the karst suddenly appearance!!!

The distance for the hiking today is about 20 km. The climb is steep but so worth it.


The guide will meet you at hotel lobby at 8 am. Please pack to check out today. We should take public bus to Xingping and then left luggage to the hotel – not check in the hotel. After a short break we walk across the Xingping ancient town to the wharf, ferry across to our start point for our hiking today. Enjoy the rest of today and we will come back to Xingping after 10 km / 4-5 hours hiking.

Overnight in Xingping.
Day 6

Xingping and departure (B)

Our trip service ends with the breakfast today. If you want a transfer service, please book beforehand with us.



Price Guide
Hotel Standard --- Common Hotel/Hostel Or Local 3 Star/Featured Hotels in Downtown Areas
2 people's group - USD: 595 p.p or USD: 705 p.p
3 people's group - USD: 495.p.p or USD: 595 p.p
More than 4 people's group - USD: 455.p.p or USD: 550: p.p
- The above prices are based on two people sharing one room, the single room supplements is USD:138.
Included Services:
1. 5 nights' accommodation in comfortable hotels or guesthouses with twin share rooms, private bathrooms;
2. Arrival airport transfer (one group only, for single travelers, it is recommended to take the airport shuttle bus on your own);
3. Meals mentioned as B, L;
4. Water and simple snacks whilst cycling;
5. Ticket fee for cruising Li River and entrance ticket of Xianggong Hill.

6. Our cycling leader who can fix small bike problems;
7. Transportation fee from airport pick-up, bus to Yangshuo and Xingping, bus back to Guilin from Xingping.
8. Quality well-maintained mountain bikes of 24/27 speed front suspension;
9. Bike tools, spare parts and a backup wheels or bikes if necessary;

Not included
1. Departure airport transfers;
2. International airfares and airfares to Guilin and exit Guilin;
3. Visas;
4. Insurance
5. Tips, gratuities, personal expenses
6. Helmet or cycling gear (our bike pedals are standard and may not suit you)
*Please note that obtaining your own travel insurance is required in order to participate on this biking tour. It will need to include a minimum coverage of medical expenses with emergency evacuation, personal liability and accident insurance. Our biking leader will need to see a copy of your insurance at the group meeting on the first day. We reserve the right to refuse you if you do not carry such an insurance policy.