Guilin Luoshanhu Water Park, the first one of its kind in Guilin, has been open to the public since July, 2013. Within, people can enjoy the excitement in a ralaxing natural surrouding.

Guilin Luoshanhu Water Park, with an area of 66 acres, has more than 13 water attractions, including Super Tornado, Behemoth Bowl, and Water Coaster. They all call out to kids—okay, and adults—in the summertime. Take a ride down one of these six exciting slides, float down the lazy river, splash in the Super Wave Pool, and have fun in the kiddie area for smaller swimmers.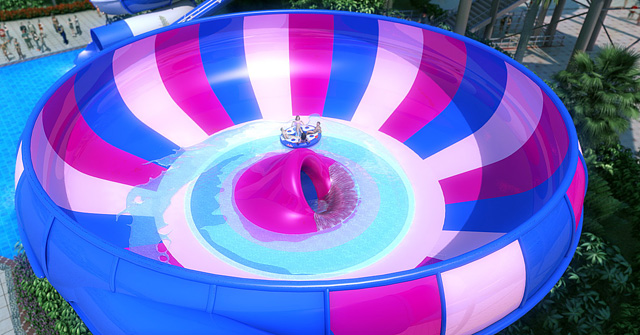 Luoshanhu Water Park is located in Lingui District, Guilin, 25 km from Guilin downtown, and 2 km from Guilin Liangjiang International airport. This is one "cool" place in Guilin that will give visitors endless hours of enjoyment.
Top Attractions in Guilin