Zizhou Park is the first island park, facing Elephant Trunk Hill by the Li River, in the downtown of Guilin city. For the locals, it's a great place to get close to Li River. In Summer time, people gather in this park at dusk to enjoy a happy swimming time in the river. As an tourist spot, the park boasts long history, abundant cultural relics and beautiful landscape.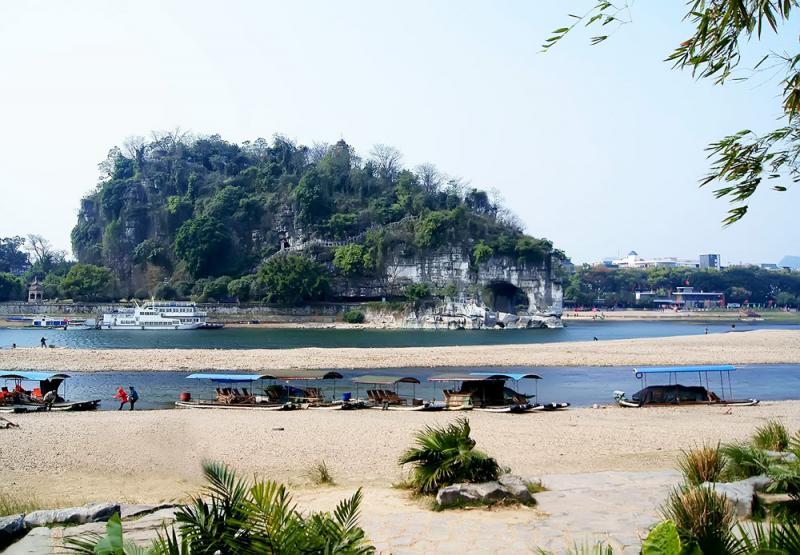 Since Tang dynasty, Zizhou has become a holy land for writers and poems, considering a good place to enjoy the Li River view with the Elephant Hill. Liu Zong Yuan - a well known writer - wrote an article about the beautiful landscape of Zizhou island to record his visit. With many culture relics, we can imagine that how popular Zizhou is in ancient times.
As for Zizhou Park, the locals always remember that it ranks second among the best-known eight scenic spots in Guilin. It's the best time when there is light rain and mist above the islet and nearby hills.

The Tulip Flower Show within Zizhou Park has been a annual event in Guilin since 2011. Visitors can enjoy the sight of many rare breeds, including the black tulip - "Queen of Night", among over 50 species.
Top Attractions in Guilin